Wilfried Lentz Rotterdam was established in April 2008 and closed April 2022 and offering in these 14 years an international program of contemporary art. Most of the artists who were shown express an interest in the cultural and existential conditions of the worls around us and showed their ideas through an innovative use of different mediums.
Gallery artists have been included in international exhibitions such as Documenta, biennials in Venice, Istanbul, Gwangju, Taipei and Sao Paulo, Performa New York and Manifesta. Our clientele consisted of private and institutional collections from all over the world.
From the beginning we were located in Rotterdam, first in the Groot Handelsgebouw, a modernistic former whole-sale trade building next to the Central Station and from 2014 till June 2019 in the three upper floors of the former bath-house of the Justus van Effen block in the western part of the city. We relocated to a new venue in Rotterdam West, in the harbour area, where we occupied the ground floor of a villa, the former office of the hides dealer Binneveld & Schellen till 1st of April 2022.
Interviews regarding the gallery program are online in Conceptual Fine Arts (click
here
), Contemporary Art Galleries (click
here
), Art Index Rotterdam (click
here
) and on occasion of the closure of the gallery in Mister Motley (click
here
, in Dutch). The gallery participated occasionally at international boutique fairs as Independent and Paris Internationale (click
here
for the 2021-presentation).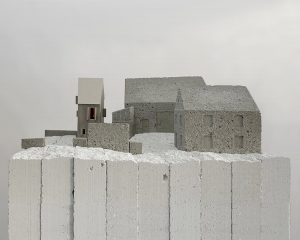 Recently Wilfried Lentz launched a new project, 'Weilermattes', a retreat in the German Eifel region.
A holiday home cum artist residence and an exhibition space, the retreat is located in the little village of Brohl, a few kilometers away from the Moselle river; and retains the name 'Weilermattes' long used by locals for the existing old farmstead. To this end, he closes the space in Rotterdam and end his gallery activities from April 1st, 2022 completely.
For new updates please check @wilfriedlentz and @weilermattes. For more information send an e-mail to office(at)wilfriedlentz(dot)com.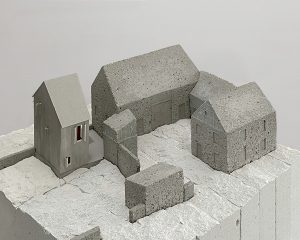 Photo of model: Atelier Tomas Dirrix
Photo of gallery space Groot Handelsgebouw Rotterdam: Giorgio Andreotta Calò
Scolpire il Tempo, 2010
3 bronze sculptures (Clessidra's) in an installation with water and wax
installation view  2010