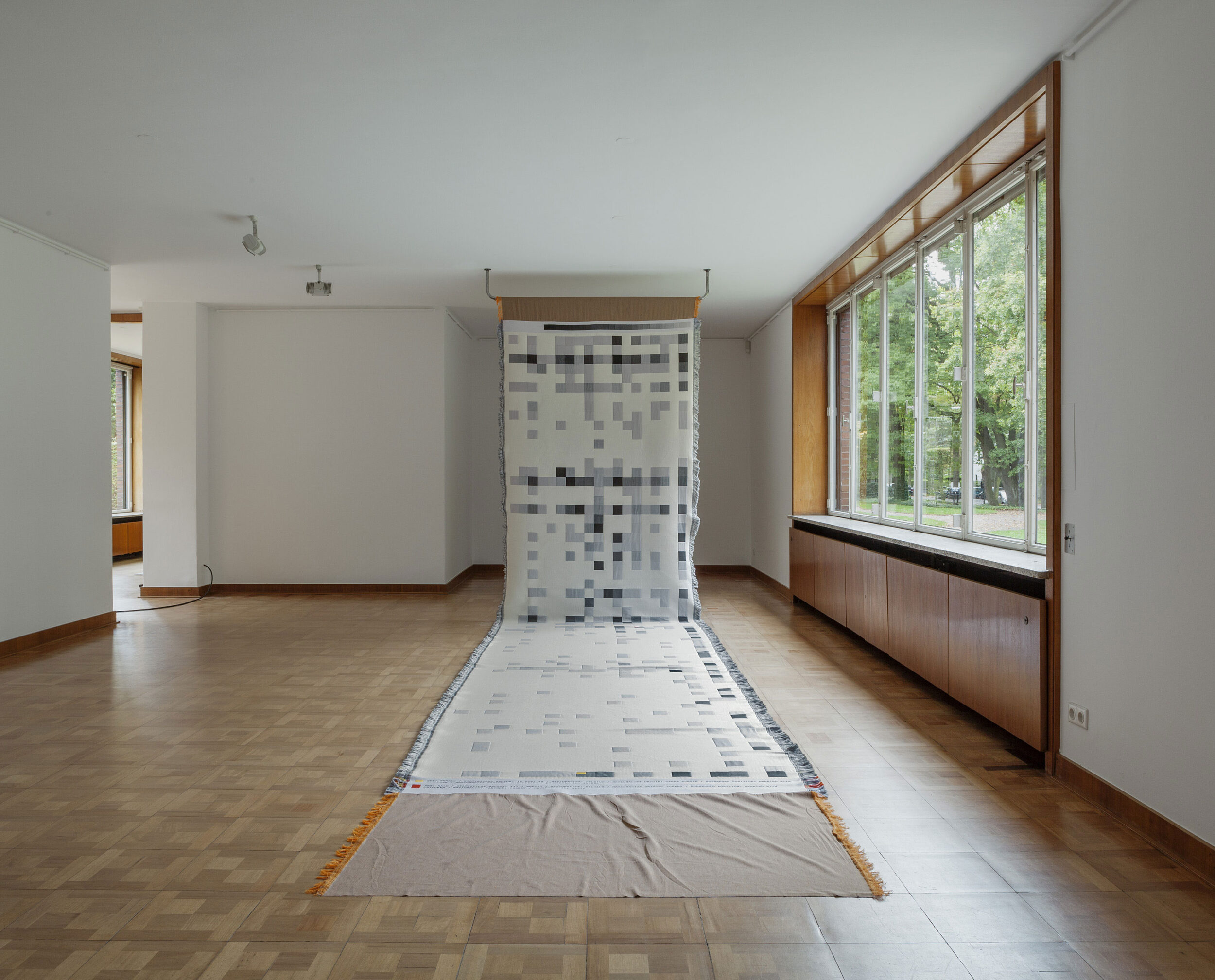 Rossella Biscotti's 10×10 interrelates three histories – the use of punch cards to program both early data processing machines and automated looms (jacquard) respectively, how demographic records have been modeled through census taking, and the legacy of the Haus Esters (1927 – 1930), a single family villa built by a textile baron – so as to question how statistics and quantitative analysis not only represent a given reality, but how such illustrations may also hide cognitive basis hidden in contemporary profiling methods and other displays.
10 x 10, 2014 by Rossella Biscotti consists of 4 Jacquard-woven woolen textiles produced at the Textiellab in Tilburg as a result of the Mies van der Rohe award. The series are originally developed for the Mies van der Rohe designed Haus Esters at Krefeld (DE) and shown at the gallery in Rotterdam from 5 February 2015 through 29 April 2015.
Click here to order the exhibition catalogue (in German and English) with texts by Magdalena Holzhey and Adam Kleinman.