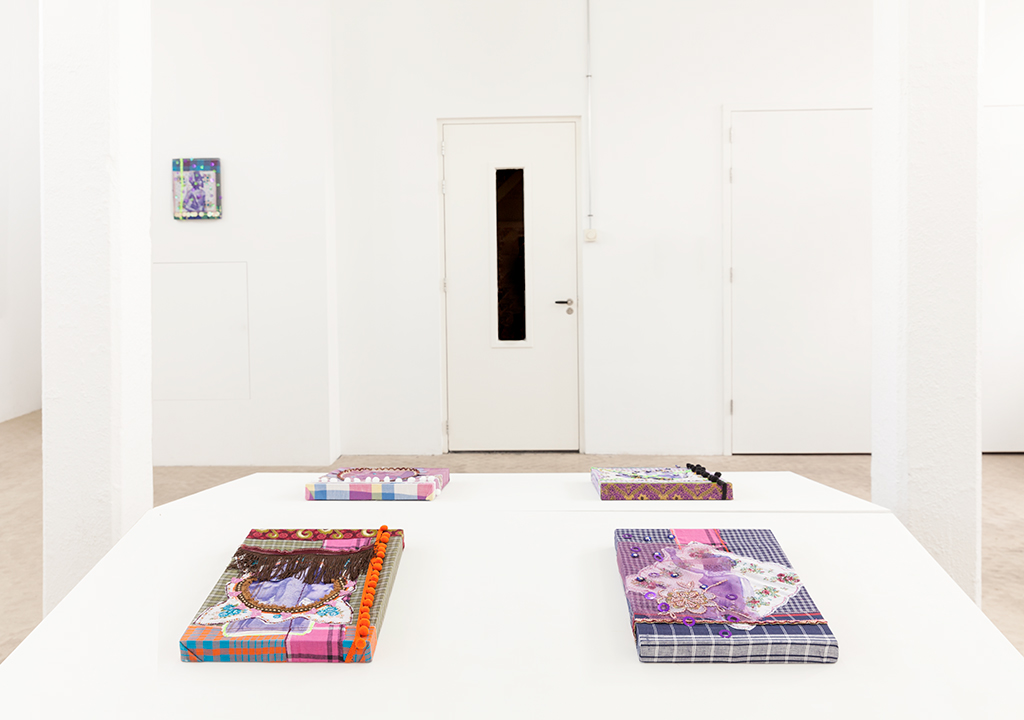 The works are a collage of fabrics from the former Dutch colonies mounted with photographs of naked black women. The images are derived from exotic postcards that were sent from the colonies to Europe in the 19th century. Postcards of the exotic other were extremely popular at the time and give a stereotypical representation of the black body. The images of these women are removed from there background and printed on pangi fabrics. This fabric dates from the slave era, as a garment for both the male and female members of the Maroon – a population group in Surinam of enslaved people who fled their captives – and their descendants. The garment emphasized both the individuality of the tribe member and the membership of one of the six Maroon tribes.
The series refer to Edwards Saïd's term the "postcolonial gaze" explaining the relationship that colonial powers extended to people of colonized countries. Placing the colonized in a position of the "other" helped to shape and establish the colonial's identity as being the powerful conqueror, and acted as a constant reminder of this idea.
This text is an edit of different textst from the artist as well the Van Abbemuseum. Three of the works are in the permanent collection of the Van Abbemuseum.