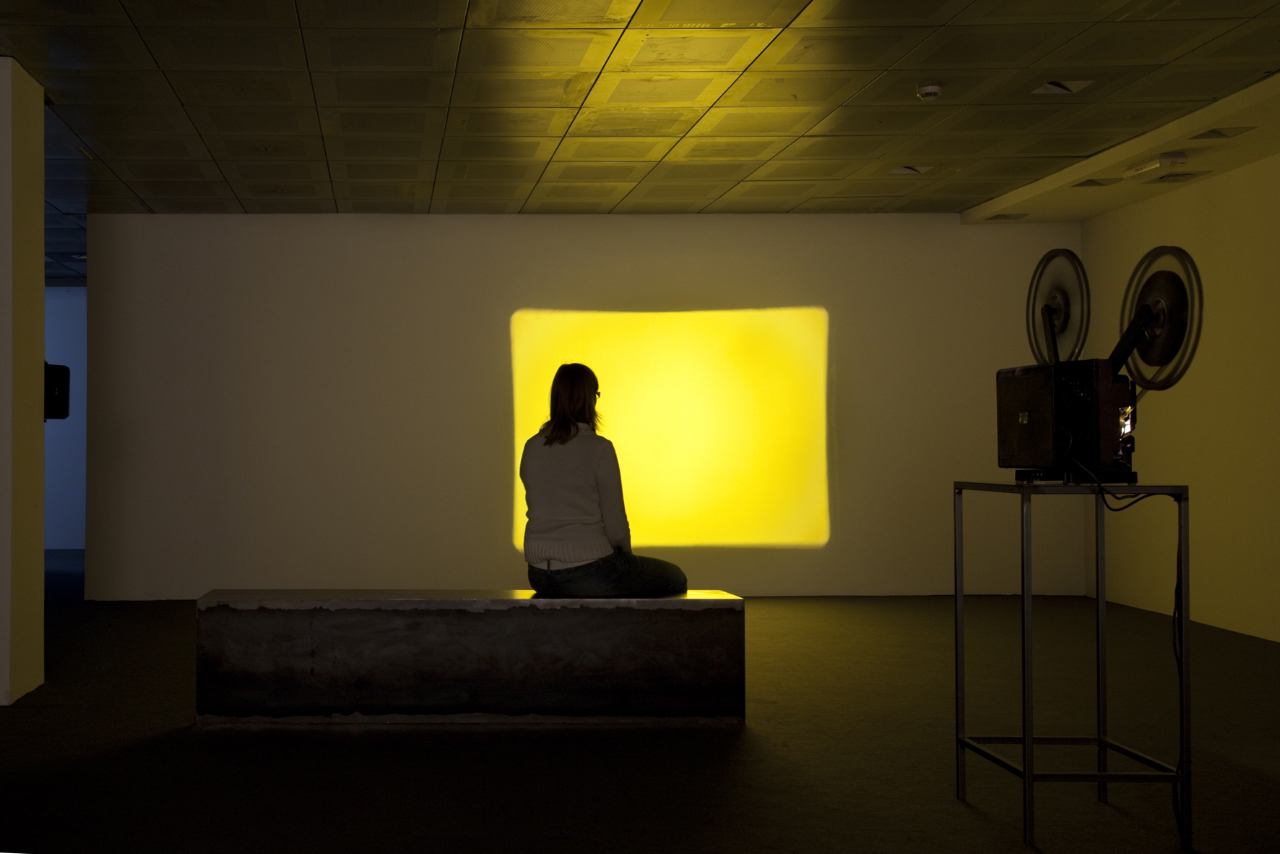 Yellow Movie, was part of the installation and exhibition 168 sections of a human brain which consisted of several components – a 16mm-film projecting the color yellow with an audio work that can be heard throughout the exhibition space, a metal bench, a long steel table with large photographs of a cross-section of a human brain and framed photographs which depicts fragments taken from postcards.
The audio work is an editing of recordings of psychoanalytic sessions that took place in the Netherlands between 1987 and 1991.
It is only one sentence noted in the protocol: "Seventh session. Mr. Dik de Boef, under the effects of pentothal…," which enables the listener to categorize the recording and understand that it concerns a person undergoing treatment by the controversial psychiatrist Prof. Jan Bastiaans. From the 1980s onwards, he employed LSD as well as Pentothal, also known as the "truth drug", in the therapy of trauma patients from the Second World War. Details and fragments of information in the recordings allow the visitor to experience a collective mnemonic scenario: here, it is not only a matter of one individual's story and viewpoint, but of a history we all share in – the terrible events of the war and the factors that caused it from a psychoanalytical viewpoint. Here, they take shape between dreams and wakefulness, the influence of drugs and psychodrama.
Yellow Movie is produced by using the Desmet method.