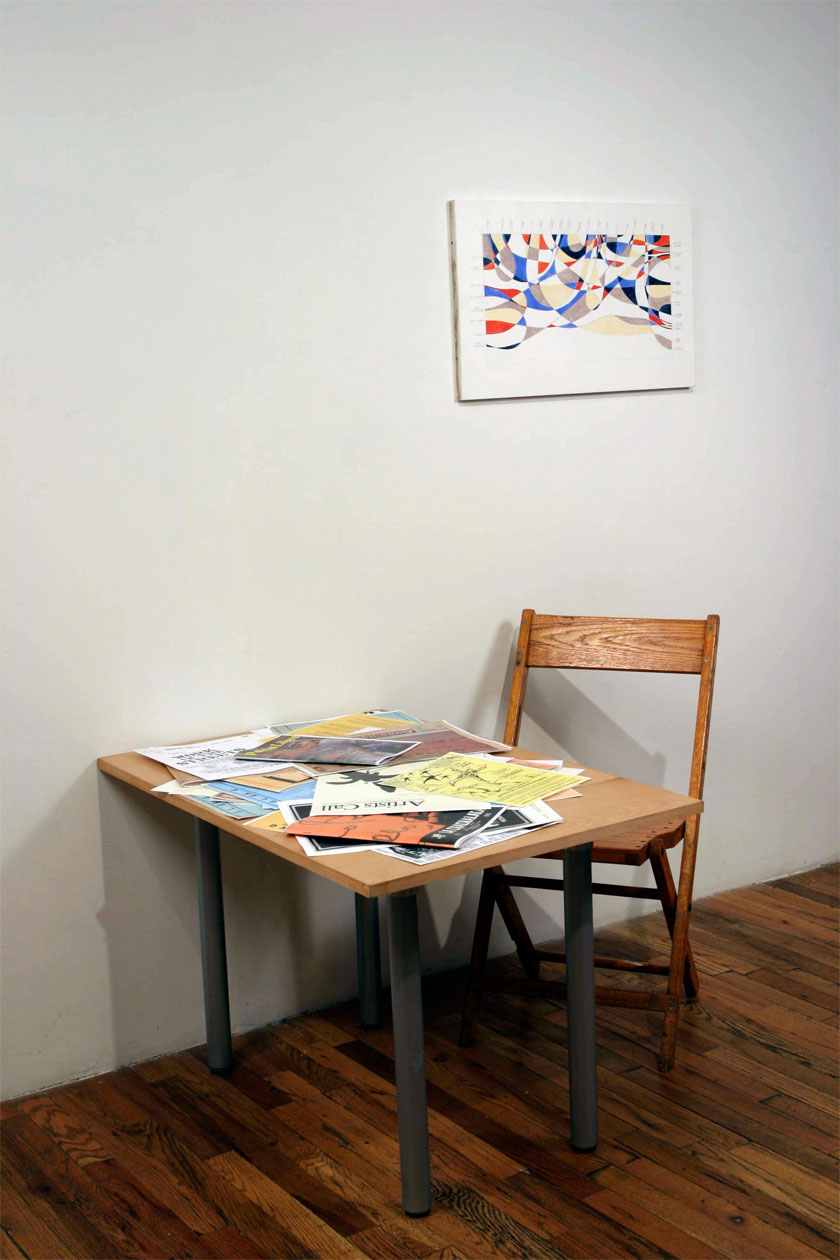 "Some of the the people who worked together to make Artists Call Against U.S. Intervention in Central America, 1983/84; the beauty that was embodied by their work, and a partial archive.", 2006
Artists' Call Against US Intervention in Central America was a nationwide mobilization of writers, artists, activists, artists organizations, and solidarity groups that began in New York in 1983.
Quickly mobilizing artists and their organizations across the country, Artists Call collectively produced over 200 exhibitions, concerts and other public events over a period of 12 months. These events increased awareness of our government's involvement in state terrorism across the hemisphere, linked the notion of aesthetic emancipation to revolutionary politics and provided concrete resources for the cultural workers and public intellectuals in the region and in exile.